Please insert a microSD memory card into the memory card slot located at the top of the camera. Be aware of the orientation shown in the picture below (Electrical contacts of the memory card should be facing the camera lens side of the camera.)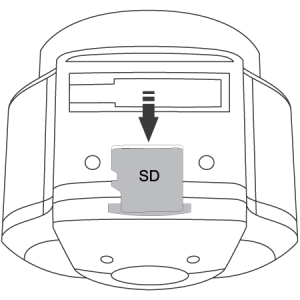 When the memory card is successfully inserted, a 'click' sound should be heard.
It is recommended to use a Class 10, 8GB or above microSD memory card. The camera supports up to 64GB of memory capacity.